French Open 2022 LIVE – Nadal VS Djokovic LIVE: French Open 2022 LIVE: King of CLAY Rafael Nadal defeats Novak Djokovic in four sets. Nadal 59th battle between the two legends of the game by 6-2, 4-6, 6-2, 7-6 Nadal will now play Alexander Zverev in SEMIFINALS. Check Nadal beat Djokovic HIGHLIGHTS & Follow French Open 2022 LIVE

French Open Quarterfinals LIVE: Alexander Zverev defeats Carlos Alcaraz in a four…
Nadal beat Djokovic HIGHLIGHTS: The pair, who have 41 Grand Slam titles between them, continued their rivalry with a record 59th meeting.
Fifth-seeded Nadal took the opening set 6-2 in 49 minutes.
He break the Djokovic serve twice and saving the two break points he faced. The Spaniard hit 12 winners against just six unforced errors throughout the first instalment.
Djokovic claimed a marathon second set that lasted an hour and a half, levelling the contest for 2-6, 6-4.
Nadal wrestled back the moment though, carving a 5-1 advantage in the third, and was soon leading 6-2, 4-6, 6-2.
The 4th set was set a real HEART-STOPPER. Nadal finally trumped in tie-breaker to wrap the match.
Nadal will now play Alexander Zverev in Semifinals.
French Open Quarterfinals LIVE: Alexander Zverev defeats Carlos Alcaraz in a four…
Nadal vs Djokovic HEAD to HEAD – Who starts favorite? Check the numbers

Nadal is chasing elusive 14th French Open title

Nadal vs Djokovic OVERALL: It will be the 59th meeting between the pair. Djokovic lead the ICONIC Head to Head battle 30-28.

Nadal vs Djokovic on CLAY: Nadal is 19-8 against the Serb on clay.

Nadal vs Djokovic in French Open: 7-2 in favor of Spaniard. But Djokovic is the only player to have beaten Nadal at the French Open twice

Tuesday will also witness the first time two men with 20 or more Grand Slams won by each will square off in a match.

The match will be played at 12:15 AM on 1st June (IST) / The match starts at 19:45 BST & 12:15 IST.
Nadal vs Djokovic LIVE: Rafael Nadal defeats Novak Djokovic in four sets to advance to semifinals: Follow French Open Quarterfinals LIVE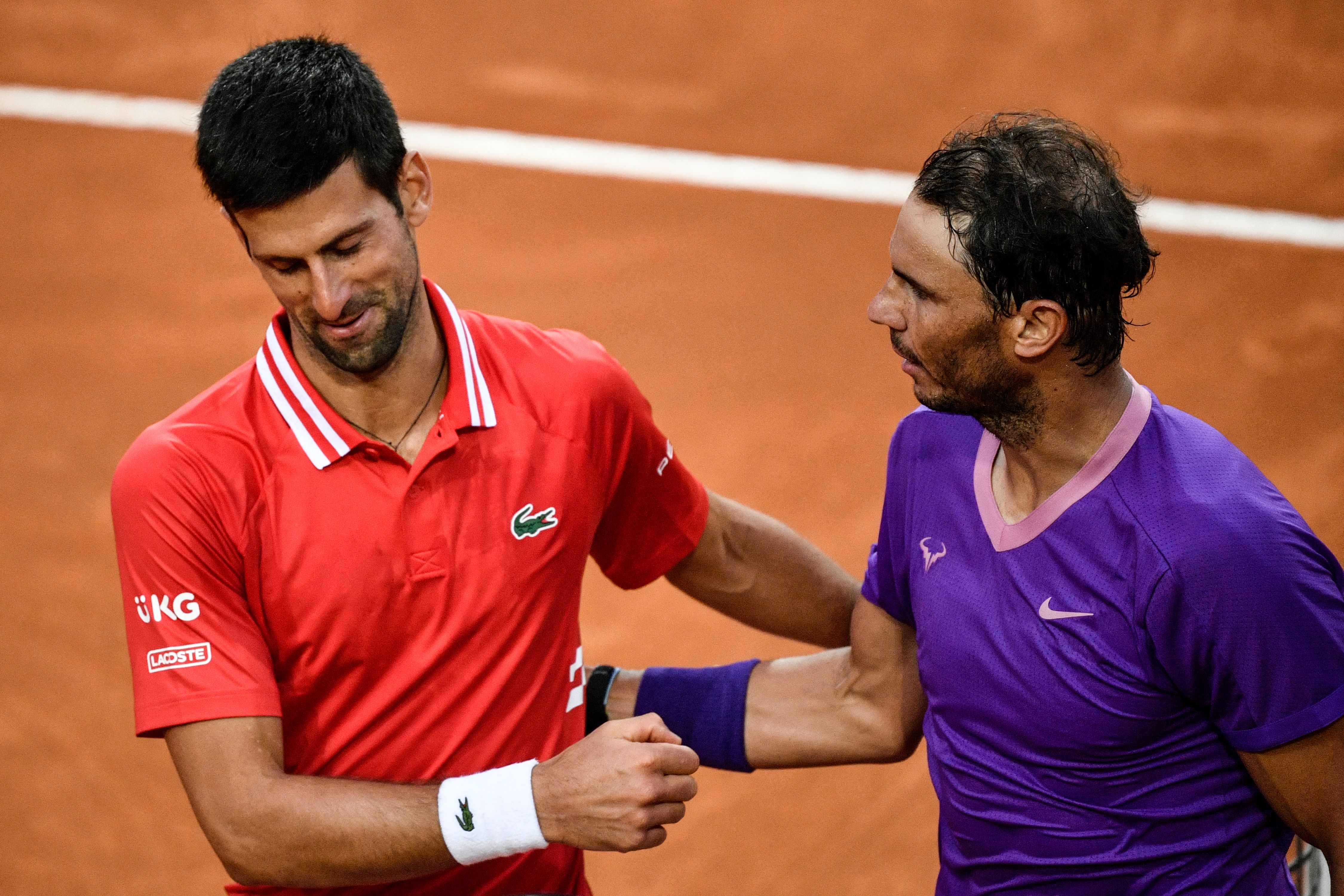 "I like the way I've been feeling, the way I'm hitting the ball. I'm ready," said defending champion Djokovic.
Spain's Nadal, who is still finding his best level after recent fitness issues, added: "I haven't played these kind of matches for three months so it is going to be a big challenge for me."
Fifth seed Nadal, 35, has not played Serbia's Djokovic since he lost to the world number one in last year's semi-finals on the Paris clay.
Djokovic, 35, leads 30-28 in the head-to head record after he handed Nadal just his third loss at Roland Garros.
Nadal moved ahead of Djokovic and Switzerland's Roger Federer in terms of Grand Slam men's singles trophies when he won a record 21st title with victory at the Australian Open in January.
French Open 2022 LIVE: Marin Cilic 'SHOCKS' Daniil Medvedev to enter French Open Quarterfinals, World…
Who the WINNER will meet in the SEMIS? The winner of today's match will face either third seed Alexander Zverev or the upcoming Spanish sensation Carlos Alcaraz/
Alcaraz beat Djokovic and Nadal as well as Zverev, en route to winning the Madrid Open title earlier this month.
Where to watch Rafael Nadal vs Novak Djokovic French Open 2022 quarter-finals live in India?
The Rafael Nadal vs Novak Djokovic French Open 2022 quarter-final match will be telecast live on the Sony SIX, Sony TEN 2 (English) and Sony TEN 4 (Tamil and Telugu) TV channels in India.
The Roland Garros will also be broadcast in Hindi on Sony TEN.
Live streaming of the French Open will be available on the subscription-based SonyLIV app and website.
Follow Nadal vs Djokovic LIVE & French Open Quarterfinal LIVE